Volvo C40 – New Electric Volvo
The new Volvo C40 Recharge is available for leasing, the stunning Scandinavian coupe SUV is yours to get your hands on if you want it. Compact with 78kWh battery life and a 260-mile range.
With sleek, leather-free interior and a fine array of stunning colours to choose from. This brand new, electric motor was hand crafted in it's native Sweden and packs sustainability, efficiency and power. The C40 recharge is modelled on the XC40 but a bit more 'sleek and sporty.'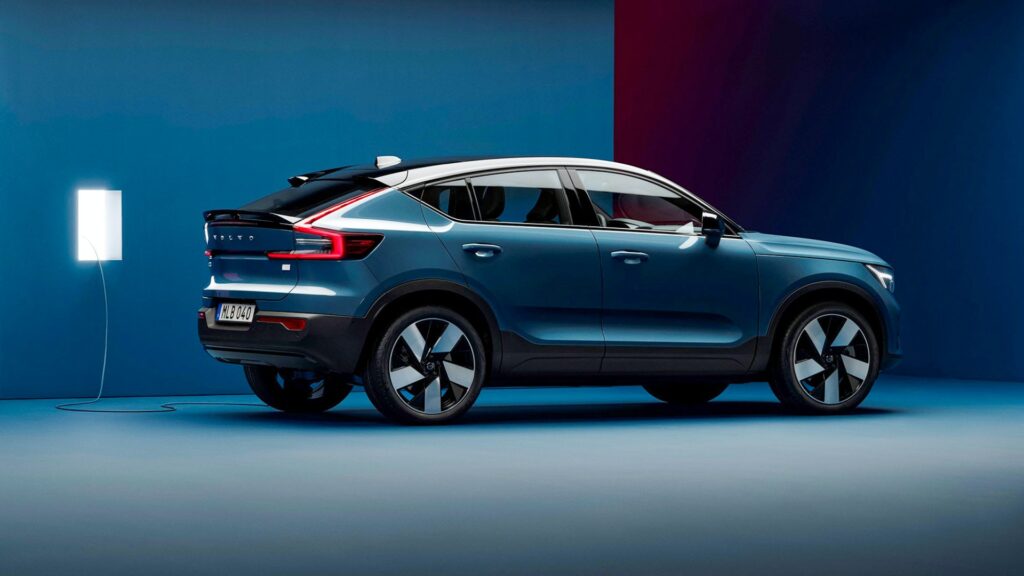 Isn't this just an XC40?
This model is much 'sportier' than the previous SUV make (XC40 SUV) the C40 is a lot less 'boxy' with it's curved roof and sleek front. With eye catching headlights, and iconic light design. Featuring LED pixel technology, the Swedish have an eye for lighting which has been fabulously incorporated into the new model. The back lights stretched from the roof all the way down to the bottom of the bootlid.
The overall aim of producing this vehicle was to provide a sustainable, sporty motor that was the complete full package. This comes with a battery that will charge up to 80% (from empty) within 40 minutes, packed with 260 miles of range. Volvo is yet to announce which public chargers are compatible with this car yet.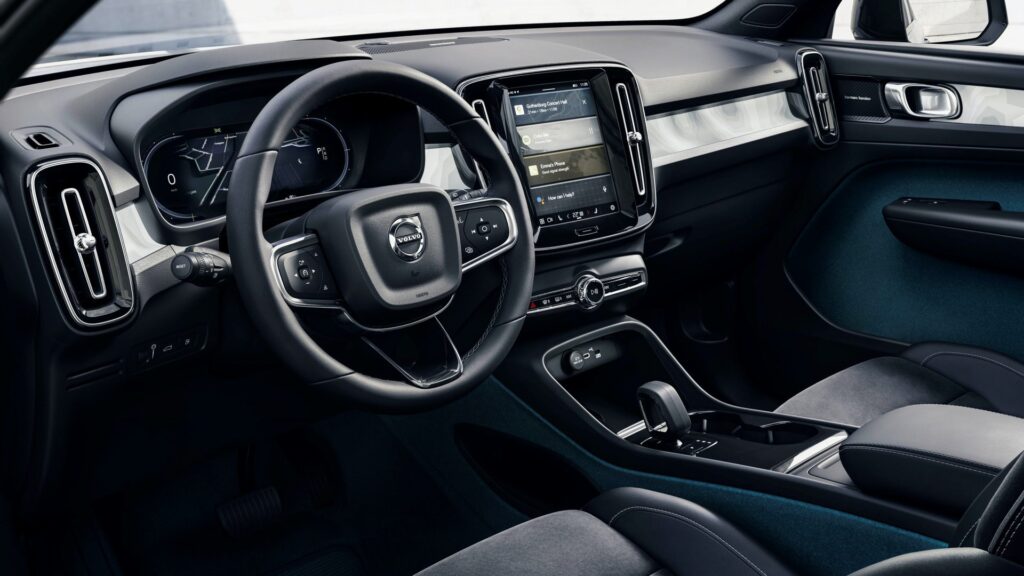 Volvo is looking at new methods to increase the sustainability and battery life of the C40, the current model comes with two electric motors which give the vehicle that extra 'vroooom' with acceleration from 0-60mph in an eye watering 4.9 seconds. This has also been a breakthrough for Volvo, in terms of aesthetics – the brand have announced that after the C40, any new car releases will be produced without leather interiors.