BMW i4 – Now Open for Ordering!
The hotly anticipated all electric BMW i4 is now open for orders. It will begin life under the 4-door gran coupe guise with potential coupe and convertible models in the works. This Tesla Model 3 rival will cost from £51,905 when it goes on sale in the UK in November 2021 – however, leasing prices are slowly being released. Please check out this link for prices on the new BMW i4

Quick Specs!
NEW All electric BMW Saloon
Two engine types – eDrive 40 and eDrive M50
Up to 367 miles of range
Sport and M-Sport models available
eDrive 40 Model has 340hp – M50 set to have 544hp
Set to go on sale in November 2021
Performance and Range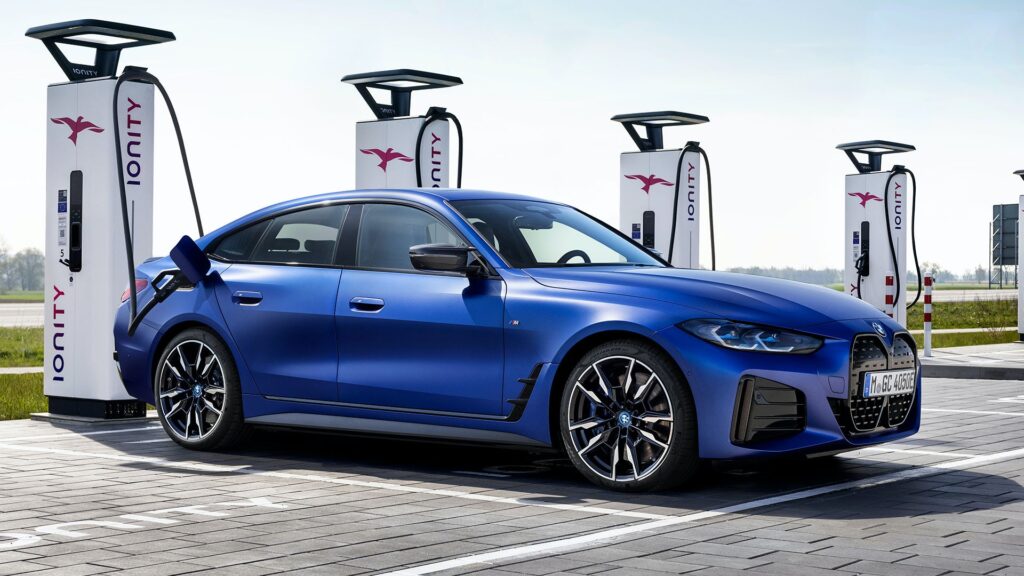 In the electric car market, the performance and range of an EV is quite important. Now, that is quite an understatement, it is VERY important. Let us start with the 'base' eDrive40. This model kicks out around 340 electric charged horses and produces a very healthy 430Nm of torque. However, the '40' is powered by a single electric motor which powers only the back wheels. BMW state the i4 eDrive40 will get up to 367 miles of range – this is according to the latest WLTP tests. 0-60mph is said to be done in less than 5.7 Seconds.
The i4 M50 is a bit of a beast. Firstly, it comes with dual electric motors – one driving the back wheels the other driving the front. These motors produce 544hp and an immense 795Nm of torque (when 'Sport Boost' mode is enabled) and jets the car from 0-60mph in around 3.9 seconds. Making it slightly faster than the latest M3 and M4. One downside, because of the power the M50 produces, its battery range takes a hit – it still manages to achieve 316miles of range (WLTP).
Exterior Design
In terms of exterior design, the new BMW i4 is like the BMW 4 Series. Scatterings of blue are dotted around the car to help you indicate the i4 is powered by electricity. The large vertical kidney grilles makes it onto the front of the bumper. Truth be told this design does look better in person, but you will have to take my word on that. The M50 has more sportier details. The blue electric trims are replaced with sleek black accents. The suspension is lowered, and you get a choice of M50-exclusive 18 or 19-inch alloy wheels.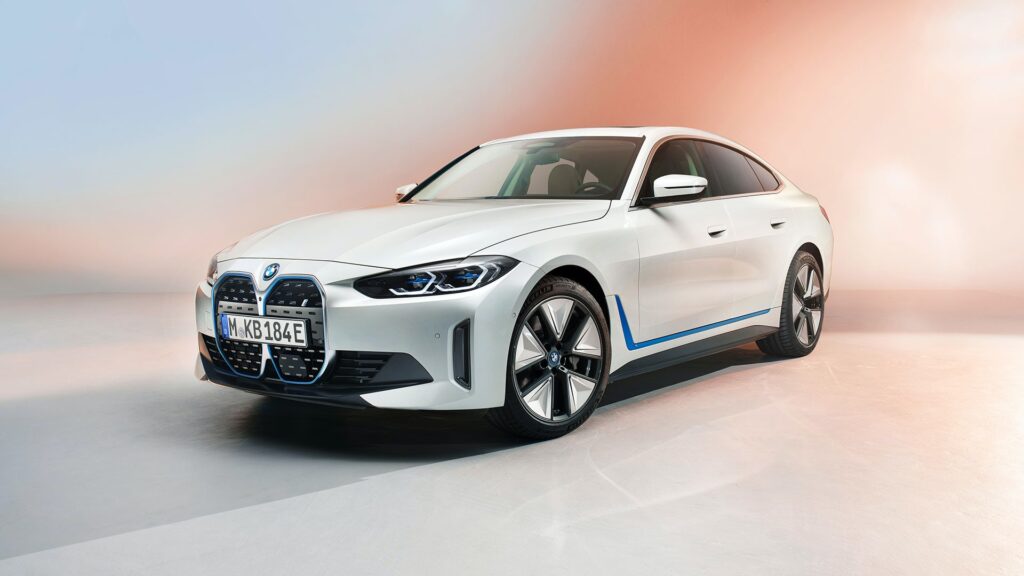 Infotainment and Interior
The i4's interior has definite elements of BMW. It keeps the traditional steering wheel and vent designs we have come to expect from BMW. However, the huge widescreen display is new. It merges the 12.3-inch digital driver display with the 14.9-inch central touchscreen which curves along the dashboard.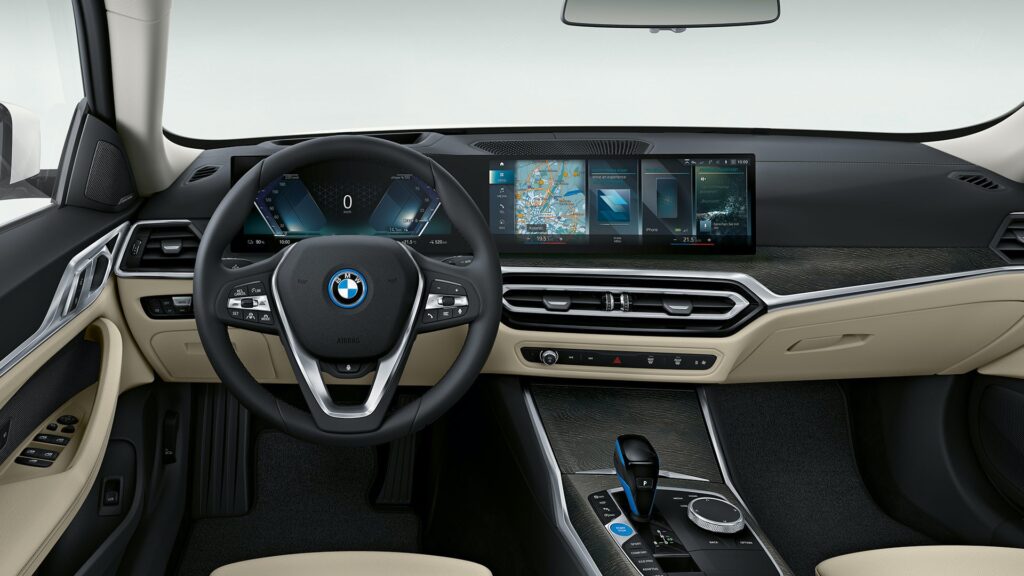 This screen will run the latest iDrive 8 version of BMW's infotainment software, meaning it has the latest 'Hey BMW' voice activation features and a host of new customisable menu functions so you can prioritise features you use most.
Click here to go to our blog homepage
Click here for Special Leasing offers