Introducing the BMW iX – Tesla Model X rival?
The electric revolution is in full swing! BMW recently have announced more details regarding its new flagship electric SUV. The BMW iX. Aiming to go on sale in the UK in November 2021, the BMW iX aims to take on the Tesla Model X and the Audi e-tron. Continue reading to find out everything you need to know about the upcoming electric SUV…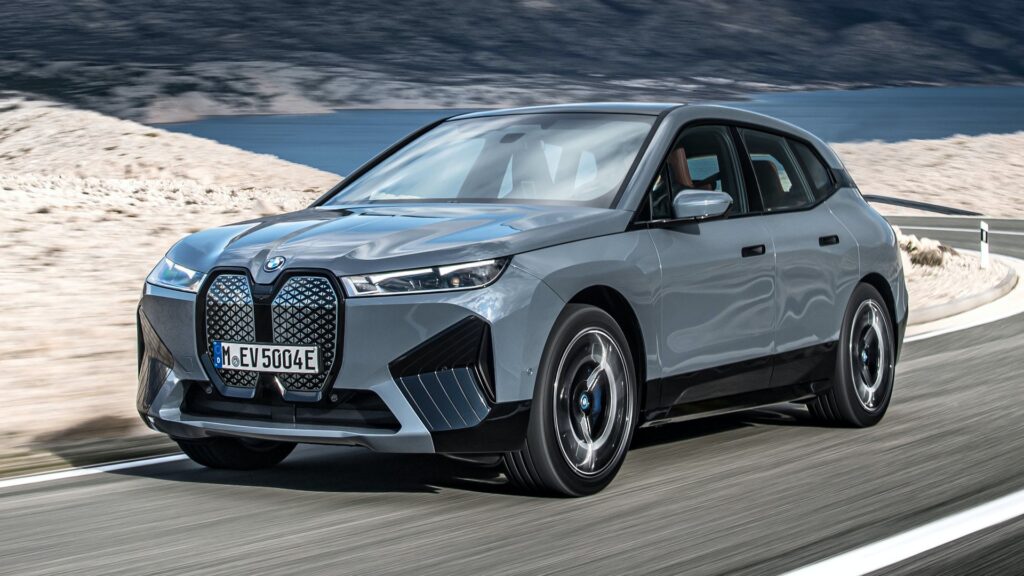 Quick Specs
Full Electric SUV
Up to 100kWh battery available
Available in xDrive40 and xDrive50 models
Dual Electric motors
Up to 380 miles of range
On sale in the UK in November 2021
325hp and 523hp versions to choose from
12-month charging subscription included
What is it?
The iX is BMW's new all electric SUV. Similar in size to the BMW X5, it is BMW's answer to the Tesla Model X and the Audi e-tron. As we have come to expect from these electric vehicles, the iX will be available in various guises. Starting off with the entry level xDrive40 drivetrain, which BMW state will get up-to 257 miles of range. Whereas the xDrive50 model aims to get up to 380 miles of WLTP tested range. With figures like that, its clear to see the Model X is clearly in BMW's crosshairs. Unlike the Tesla, the iX will only be available in a 5-seat variant. Prices start from £69,905; this will get you a BMW iX xDrive40 Sport. If you have deep pockets, at £94,905 the range topping iX xDrive50 M Sport maybe the iX for you. These figures may change between now and its UK release date in November 2021.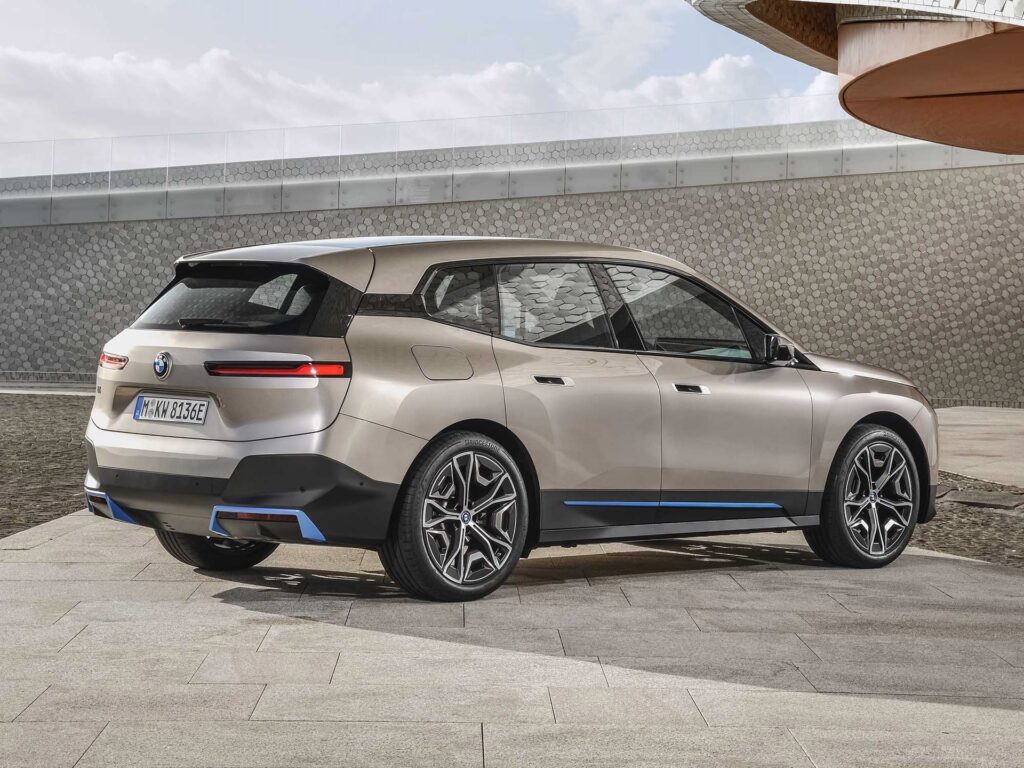 Performance stats!
We have briefly talked about the range stats in the previous segment. Let us discuss charging. The speed of which your iX charges will depend on the variant you select. The '50' models are compatible with the 195kW chargers whereas the fastest charger you can connect to the '40' is the 150kW. Both the '40' and '50' can be charged from 10% to 80% in around 30-35minutes when connected to their fastest chargers. As for 0-60mph stats, again these numbers vary between models. The xDrive40 models produce a modest 326hp and 630Nm of torque, this will get the car from 0-60mph in less than 6.1 seconds. The '50' versions produce a meaty 523hp and 765Nm of torque, the 0-60mph sprint is completed in a very brisk 4.6 seconds. Talks of an iX M60 model is in the works, which is expected to produce 600hp.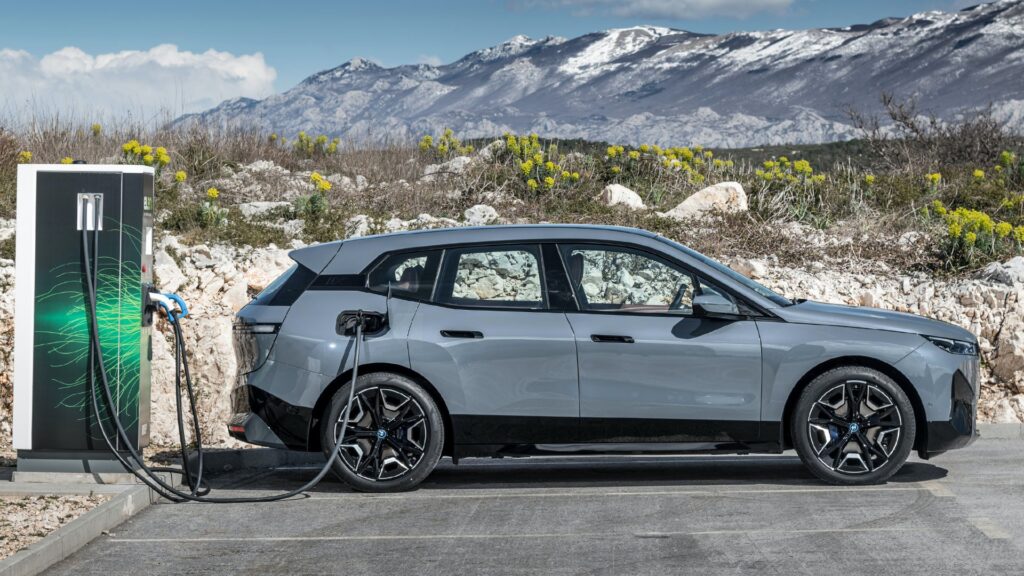 Design and Interior
We have previously expressed our disdain regarding the 'vertical kidney grille' when we briefly explored the i4 last year. In all honesty we are still not too fond of this design choice. First and foremost, this is an electric vehicle, there is no need for a grille at all. Many electric car manufacturers still include a 'grille', so their cars do not become to detached from the norm. The new BMW 4 Series and 3 series both feature this grille design and they are slowly growing on us. Time will tell if the iX will do the same. Additionally, flecks of BMW blue are dotted across the vehicle to indicate its 'electricness'.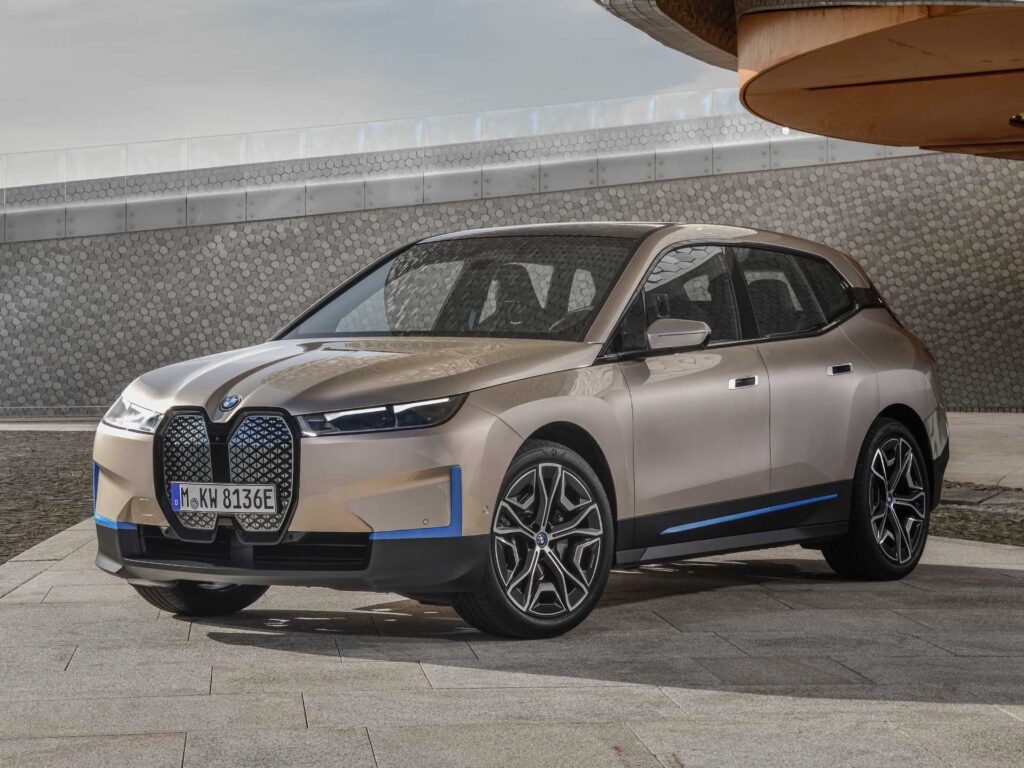 Kidney grilles aside, the iX is undeniably a premium vehicle. It looks its price tag. This notion is repeated on the inside. We would describe the interior design as minimal elegance. Gone are the buttons from the dashboard, instead you have large infotainment screens and a slim air vent. Speaking of infotainment, a 12.3-inch driver display is combined with a huge 14.9-inch central touchscreen. These screens are run by a totally new version of BMW's iDrive tech. Additionally, this system comes with an upgraded version of BMW's personal assistant.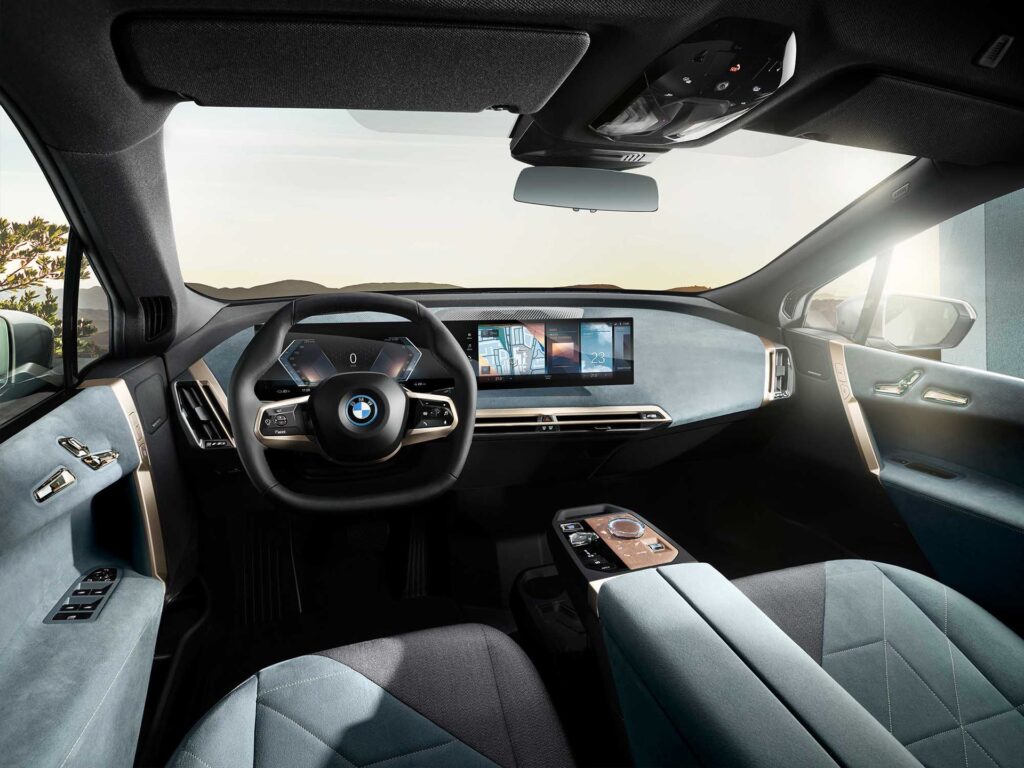 Order books for the BMW iX are already open, and lease prices are dropping shortly. So, keep your eyes peeled.
Click here to go to our blog home page
Click here to visit our Special leasing offers page