Applied Leasing partners with Pod Point
Ordered a new electric car? Pod Point can offer you home chargers and installation.
Interested? Call 0800 525 209 – Select option 2 and ask about Pod Point

 Who are Pod Point?
Since their formation in 2009, Pod Point have manufactured and sold over 96,000 charging points across the UK and Norway. We're now more than a decade from their inception, during that time they have developed an extensive public network which connects EV drivers with 3,000 charging bays at various locations. Some of these locations include; Tesco, Lidl and Center Parcs.
Pod Point install smart home charging points for customers of major automotive brands including Audi, Nissan, Volkswagen and Hyundai while their Workplace and Fleet customers include countless high profile companies like Skanska, Mitie and Pepsico. Property developers and managers such as Barratt Homes, Savills and Bellway have all utilized Pod Point to help get their developments EV ready.
Through their network of home, workplace and public charging points Pod Point have already powered over 158 million miles of electric driving.
Pod Point's Mission
Pod Point's mission is to put an electric vehicle chargepoint everywhere you park
It's this belief that gets Pod Point of bed in the morning and what we're all working towards. Pod Point want to look back one day and know they have played a fundamental role in the mass adoption of electric vehicles (EVs) – that would be pretty great, wouldn't it? Just imagine… better air quality, less CO2 emissions, global warming a reduced threat.
That's Pod Point's mission.
Pod Point Products
Solo Chargers
The Solo Charger is a single-vehicle charger.
The Solo is available in a universal socketed or tethered model – with the tethered model coming in both Type 1 and Type 2 cabled variants. Type 1 comes with a 4.8m cable and Type 2 a 7.5m cable.
The Solo is also available in a variety of charging speeds, 7kW is the most commonly used, but 3.6kW, 11kW & 22kW are also available.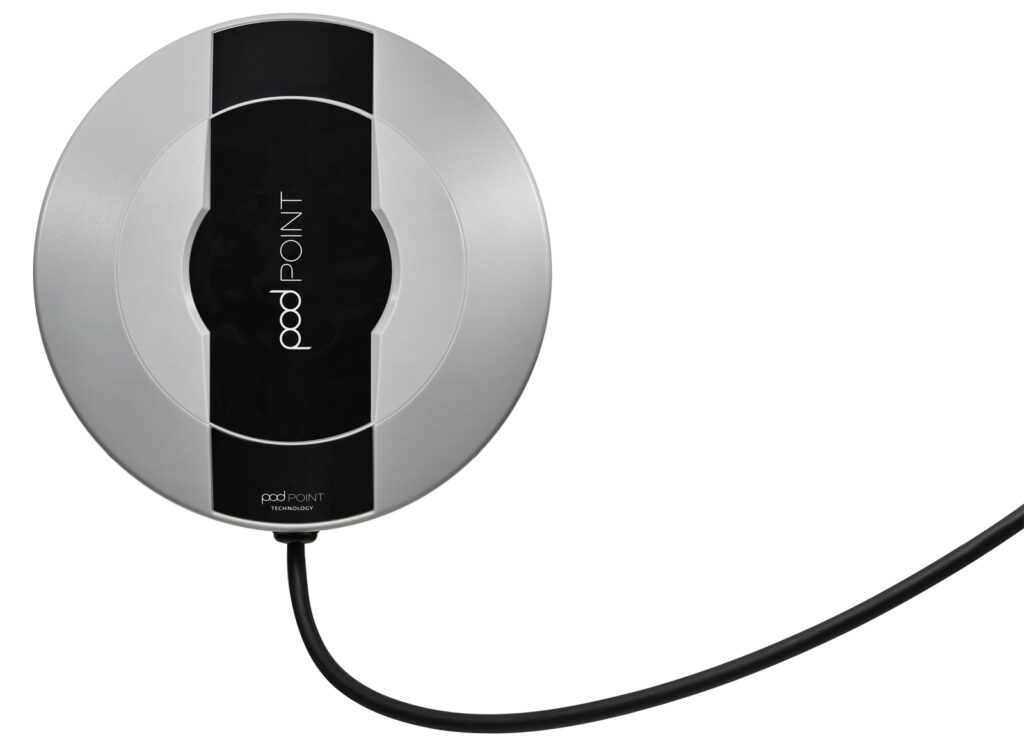 Twin Charger
The Twin Charger is a Type 2 – dual socketed vehicle charger suitable for commercial and public installations.
The Twin Charger is available for both single-phase and three-phase electrical supplies and is available in a variety of charging speeds.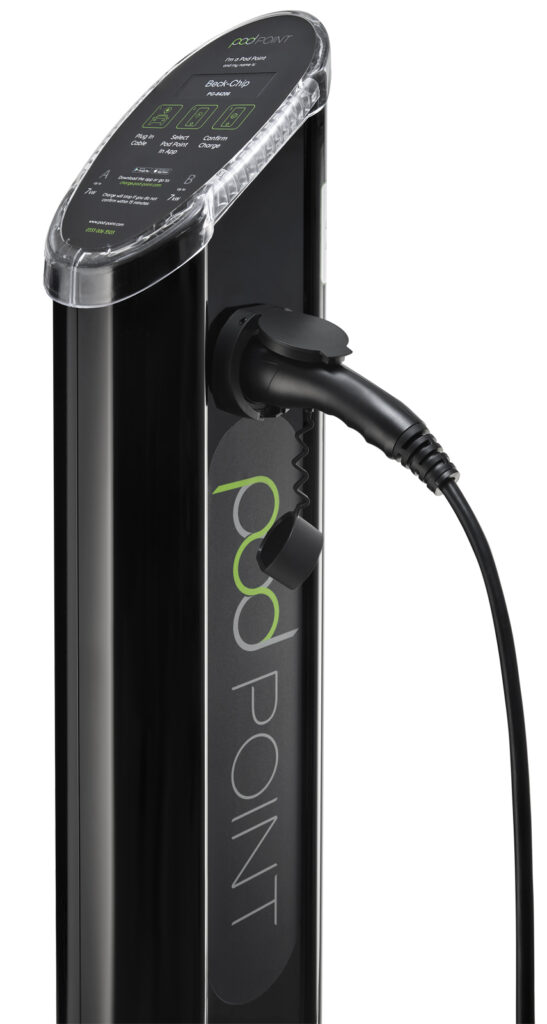 Ordered a new electric car? Pod Point can offer you home chargers and installation.
Interested? Call 0800 525 209 – Select option 2 and ask about Pod Point
 Click here to go to our blog home page
Click here to visit our special leasing offers