2022 VW Tiago Revealed
VW have recently announced another vehicle soon to be joining their roster. The 2022 Volkswagen Tiago. The Tiago is an all new SUV-Coupe (please excuse the oxymoron) from VW and is set to fit in-between the Polo and T-Roc. Volkswagen already offer the T-Cross, which sort of fits this space anyway. But the Tiago is a sleeker alternative and is set to butt heads with the likes of the Renault Captur and Ford Puma.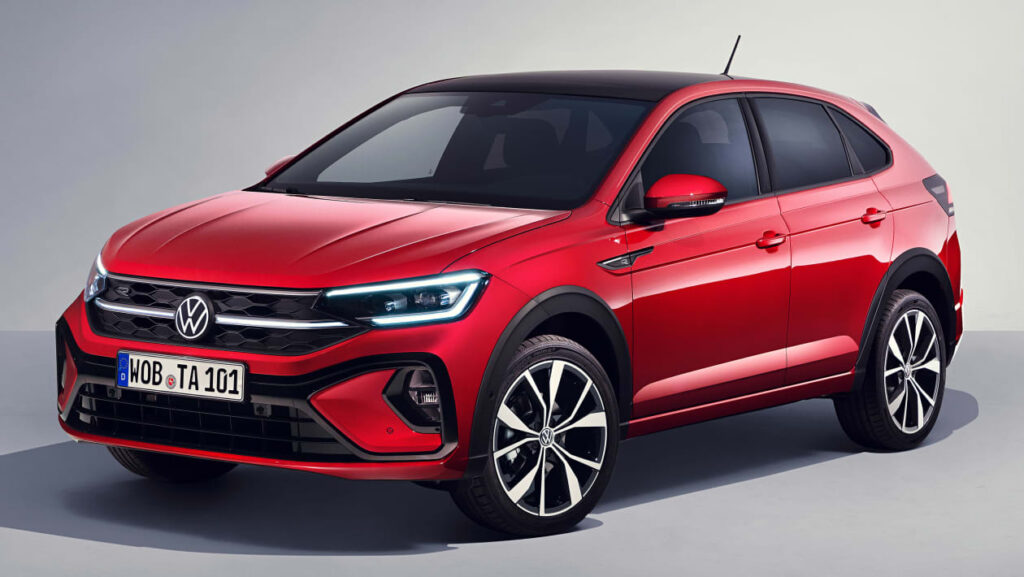 What is it?
Based off the Polo platform, the Tiago offers SUV-inspired styling, a range of new tech and a higher driving position. So, simply put, it is a Polo on stilts. "But isn't that the purpose of the T-Cross?" I hear you ask. We thought the same thing, but judging from the images released from VW, aesthetically the Tiago is a sportier option. Think to how Audi offer a 'Sportback' option to the Q3 and Q4. The side profile pictures show the biggest change. The roofline of the Tiago is very coupe-like as it slopes down into the rear-lights. Speaking of the lights, yet again they are similar the full-width light bar that comes on the T-Cross.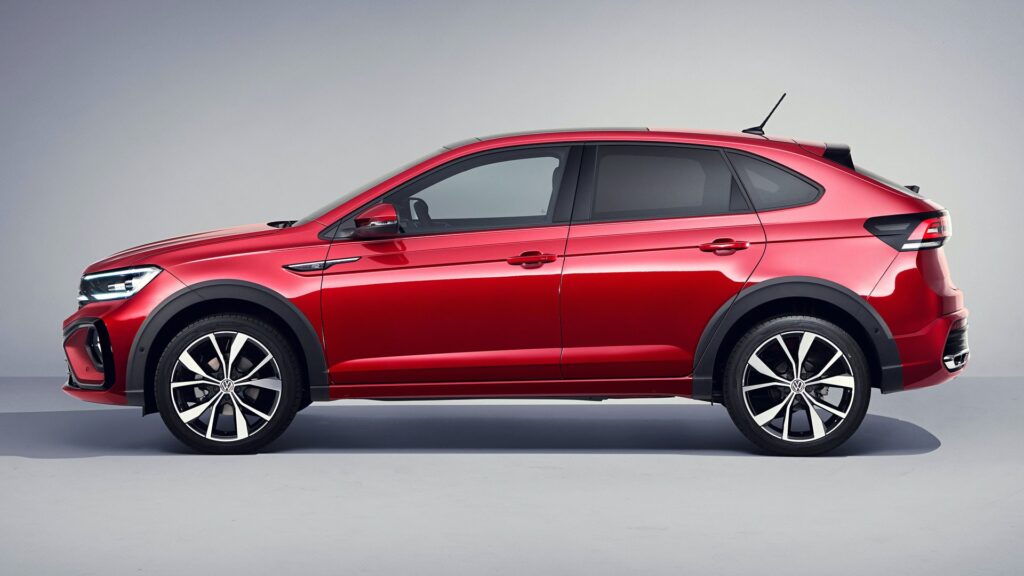 VW are seemingly ditching diesel variants from launch. Three petrol engine variants will be available from the get-go. Two 1.0-litre units which kick out 95hp and 110hp respectively. A more powerful 150hp, 1.5-litre engine will also be available from launch.
Interior and Technology
Simple and clean design if found inside the cabin. Nothing too crazy to be found internally. The typical things you would expect from a VW car. However, as standard you will get digital dials behind the wheel on an 8-inch screen. This can be upgraded to a 10.25-inch screen which allows you to configure it to different display modes. The default 6.5- inch infotainment system comes with basic radio and smartphone capabilities. Again, this can be upgraded to an 8-inch or 9.2 inch, both will support Android Auto, Apple CarPlay, and wireless smartphone mirroring.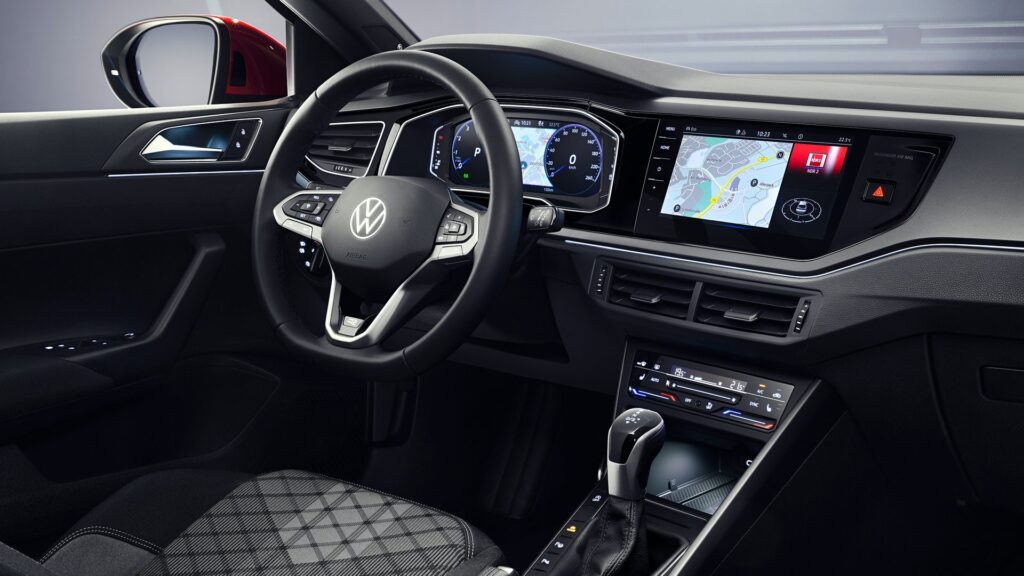 Cannot wait for the Tiago? How about these special lease offers?
Click here to go to the blog homepage.