The Electric Vehicle Revolution
There is not a day that goes by where a new electric vehicle (EV) is not announced and or planned for release. All in a bid to tackle climate change as globally governments are frantically developing battle strategies against the ongoing tide of the global warming. With increasing pressure from said governments; it appears many of the big-name manufacturers have adapted their production strategies with the aim of incorporating more EV's to their rosters. Vive la r(EV)olutión!
So, what is the UK government doing about it?
"This government wants to see new cars and vans delivering as many zero emission miles as possible, as fast as possible, starting today."
Briefly mentioned in our Tesla Model 3 post we published way back in February this year, it was announced that the petrol and diesel car sales ban was brought forward to 2035. Obviously, it goes without saying the planet has been through quite a bit since then. However, that aim of 2035 is still very much going ahead. 
By 2030 they are targeting 50-70% of new car sales to be Ultra-low emission vehicles. Additionally, 40% of new van sales aiming need to be ultra-low emission. 2035 is the big year as all cars and vans to be Zero emission, this includes petrol, diesel and hybrid vehicles. 
The government aims to achieve this by offering the following support:
PICG (Plug-In Car) Grants
PIVG (Plug-In Van) Grants
No VED (Exempt from "Expensive Car" Surcharge)
100% 1st Year Allowances WDA
0% BIK (2020/21) Company Car Tax
Congestion Charge, CAZ & ULEZ exempt
Fuel Duty & VAT
Charging Grants (100% WDA)
Electric Britain!
Infrastructure projects across the nation have spread across the country. Here are some numbers for you, as of February 2020, there were over 30,000 connectors, over 17,000 devices and almost 11,000 locations within the UK. In the last year alone more than 4,000 new charging locations were added.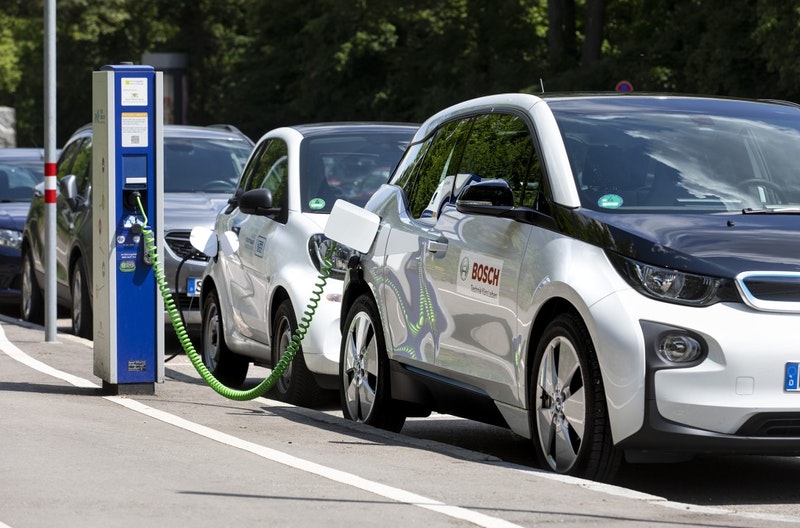 With EV's becoming increasingly more accessible to purchase and own their popularity has skyrocketed! More stats! In 2013, 1 in 750 new cars sold in the UK was an EV and at the time there was around 6,000 on UK roads. By 2018, that number had escalated to 195,000 EV's. That number is expected to jump again to 1 Million by 2023, that's only 3 years away. 
Will your next car be an EV?
Blog home page click here
Car Leasing Special offers click here