NEW 2022 Mercedes EQB Revealed
Another week, another electric car reveal. In addition to the Mercedes EQA and EQC, the German brand is adding another full electric SUV to their line-up. The Mercedes EQB. Today we explore some of the key features the EQB is looking to offer.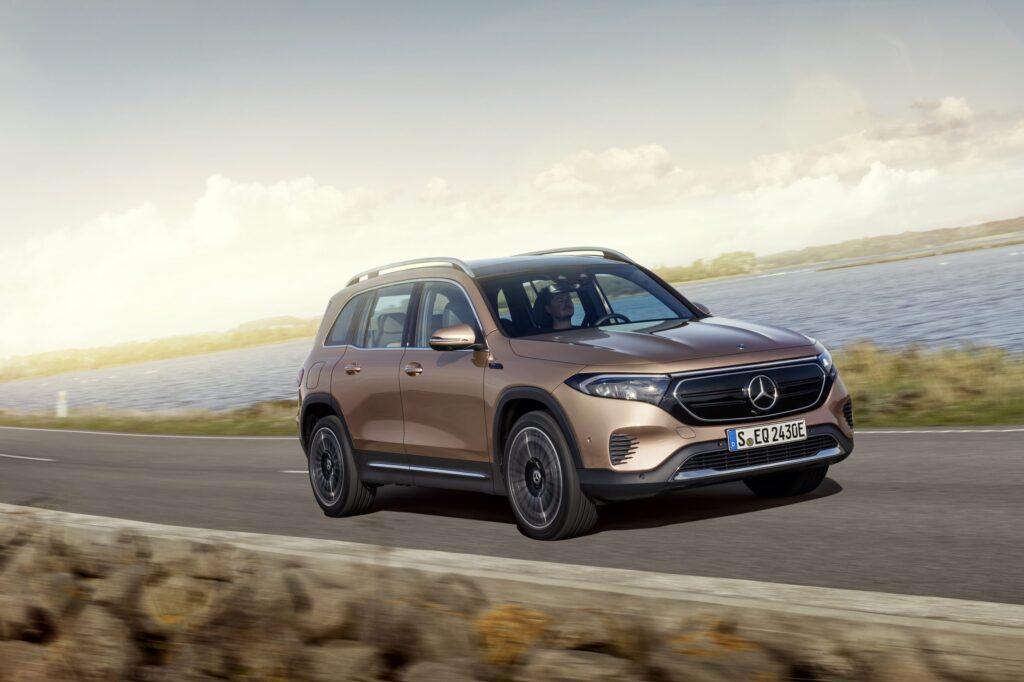 Quick Specs
Seven-seat all electric SUV
Up to 297 miles of range
On sale late 2021
5kWh Battery pack
Longer-Range version planned
Slight interior upgrades compared to the current GLB
What is it?
The Mercedes EQB is a 7-seat all electric SUV. The latest in Mercedes' ever-growing line of electric EQ models. It sits in-between the current EQA and EQC. With it being a 7-seat vehicle, it hopes to be a more practical alternative to the BMW iX3, Volkswagen ID.4 and the upcoming Tesla Model Y.
In terms of the design you can see strong elements of the existing Mercedes GLB. Appearance tweaks have been made around the vehicles to help distinguish it as an electric vehicle. As there is no engine to cool, the grille has been blanked off – the three-pointed star is admittedly enormous in the centre. A full-length light bar spans the rear end, like the EQA. Chrome flairs are added to the rear bumper to mimic exhaust exits, again there is no requirement for real ones due to it being an electric vehicle.

Range, Performance and Price
To begin with the EQB will be launched with a 66.35kWh battery pack and will be under the EQB 350 guise. This battery will be able to provide up to 297 miles of range and will be compatible with he 100kW rapid chargers. With this you will be able to get from 10% to 80% charge in just 30 mins.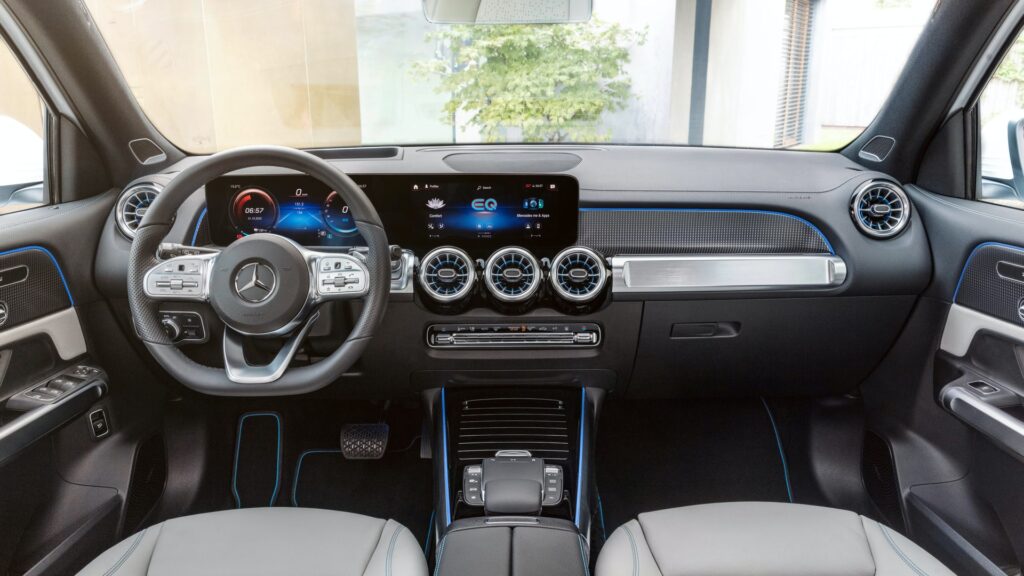 Merc have confirmed 'several models 'will soon become available, these will include front and four-wheel drive versions. A long-range EQB has been confirmed to be in development and will be equipped with a larger battery pack.
As for pricing, nothing has been confirmed yet. The current EQA starts from £43,495, the EQB will likely be priced from north of £45,000. It will go on sale across Europe in late 2021.
Click Here to go to our blog homepage
Click here to visit our specials page