Introducing the new BMW iX3
BMW has recently revealed their second fully electric production model with the new BMW iX3. BMW have teased the idea of releasing an electric SUV for several years now. With the introduction of the iX3 you can see how BMW is looking to bridge the gap between their first EV model the i3 and current X3. 
Stylistically speaking the new iX3 is very much like the X3. At a quick glance it would be difficult to tell apart. Once you dig into the details you get the impression that this vehicle is emission free. The iX3 features a blanked-off front grill with blue elements, new bumpers and updated sills. Aerodynamically optimised 19-inch wheels also come fitted. The blue details also extend to the interior.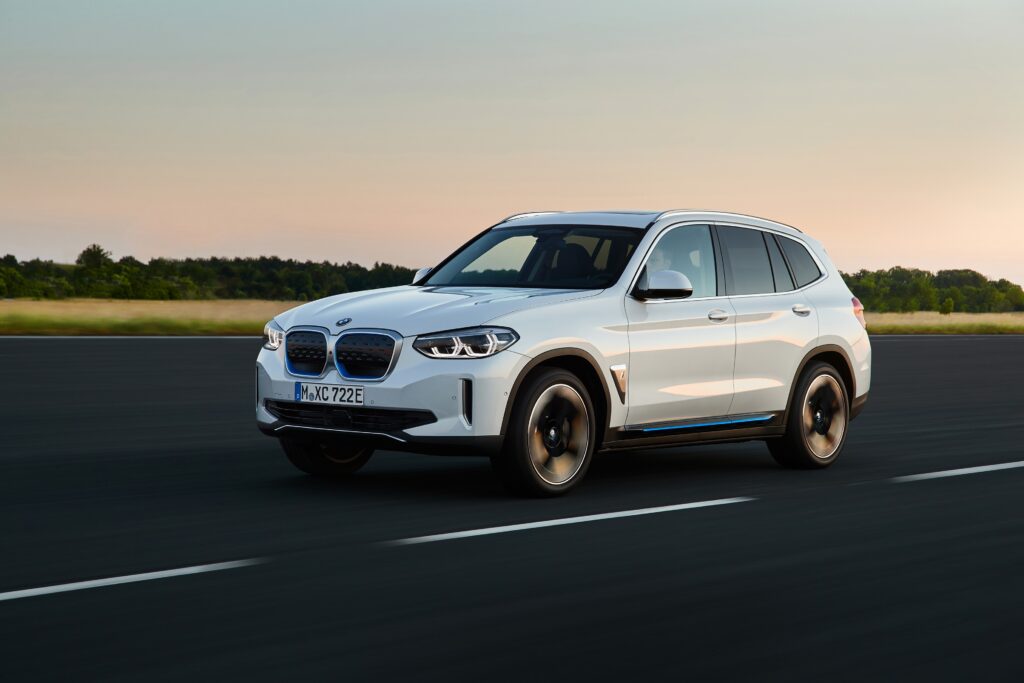 Range and battery
BMW states that they only use renewable energy to produce the batteries, in an aim to reduce the carbon footprint for these vehicles. The new fifth-generation electric drivetrain is claimed to give an extra 30 per cent increase in power density compared to existing BMW electric vehicles.
Looking at range, the iX3 will give you 285 Miles range (460km) on the WLTP cycle. This puts the iX3 in the same company as some of the leading electric vehicles in terms of range. 150kW charging is also supported on the new model meaning you will be able to charge the battery from 0-80% in 34 minutes or 62 miles in ten minutes. 11kW AC charging is also supported.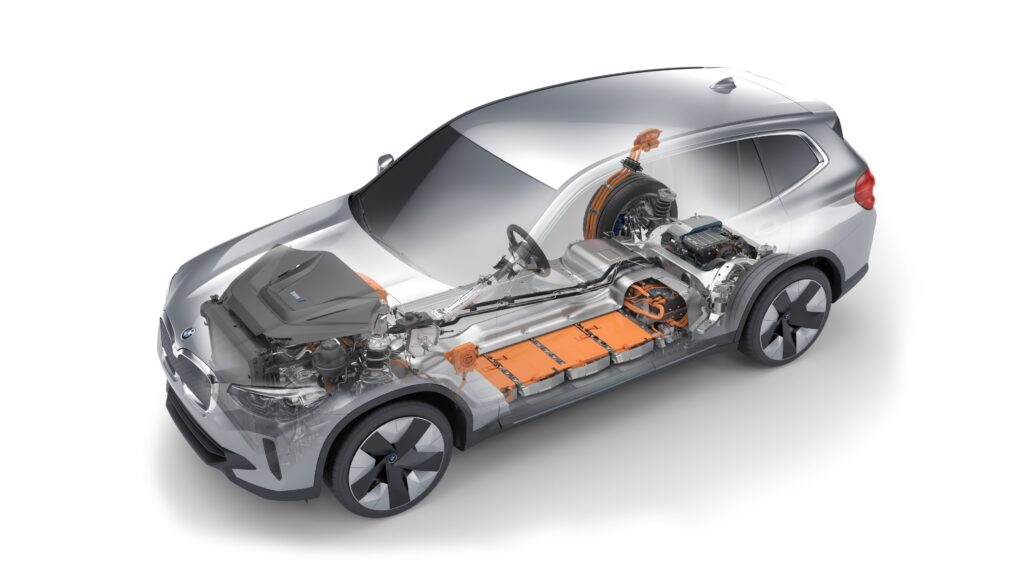 Performance
With the battery sitting low in the car's floor, handling is said to be improved. The rear-wheel drive iX3 utilizes a new 286PS rear-mounted electric motor combined with an 80kWh battery. 0-60 Mph is done in 6.8 seconds, which is comparable to the current BMW X3 30i which does the sprint in 6.4 seconds. However, with 40Nm torque, off the line speed will be more impressive.
There has been no mention of an all-wheel drive model yet, but we expect to see a potential dual motor to be in the works. 
Intriguing stuff from the Bavarian car maker.
Interested in electric vehicles, check out this new Polestar 2 offer – Click here
Block homepage – Click here