Automotive News Bulletin 18th June 2020
The UK has slowly begun to lift lockdown restrictions. With that we will be reinstating our weekly blog. Given the fact that it has been several weeks since we last published any news articles, we have decided to do a news bulletin for this week. Today we will be covering some of the key points from this week's automotive industry news.
Electric Vehicles to get green number plates from autumn
Already being used in countries such as Norway, Canada and China, new green registration plates will be attached to pure electric vehicles (EVs). In a bid to make these vehicles easier to be identified as zero emission vehicles helping local councils to design and implement new policies to incentivise people to own and drive them.
In Ontario, Canada, a similar scheme was trailed wherein drivers of EVs were given free access to toll lanes and high occupancy vehicle lanes. This saw an increase in EV registrations in Ontario.
The new plates will differ from the current ones by having a green strip on the left and zine and will be available to zero emission vehicles only, this unfortunately doesn't include hybrid vehicles.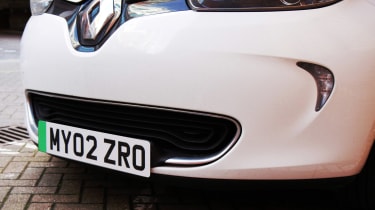 Rush hour traffic a thing of the past?
Covid-19 has seemingly ended rush hour traffic, with traffic levels remaining consistent throughout the day, new data study from Cubic Telecom suggests.
Peaks in traffic during morning and evening rush hours, meant more volume of cars on the road leading to more traffic, congestion and pollution.
"When COVID-19 hit there was a sudden change to this cycle," said Richard Springer from Cubic Telecom.
"Morning and evening peaks all but disappeared and people tended to steadily travel throughout the day."
Springer suggests this would have been for food shopping, checking in on relatives, or other non-work-related activities.
"The peaks occurred at 2pm and 4pm," he said.
Now, as countries have social distancing restrictions lifted, there is evidence that the lockdown trend has persisted and could remain for the foreseeable future, despite there being significantly more cars on the roads throughout the day, not just morning and evening.
Driving license photo-card extension granted by DVLA
The Driving and Vehicle licencing agency (DVLA) have recently granted a seven-month extension to drivers who's photo-card driving licence expires between the start of Feb and end of August.
Normally you are required to renew your photo license every 10 years, and bus and lorry drivers every five years. 
The extension aims to help those drivers who might have had problems getting a suitable photo taken during the Covid-19 outbreak or have otherwise struggled to contact the reduced Driver and Vehicle Licensing Agency (DVLA) service.
Click here for Blog homepage
Car leasing special offers Click here