The Tesla Model 3 vs Climate Change
Climate Change, these two words represent humanities biggest challenge yet. How do we save our planet? Not an easy question and not a question we feel we are qualified to answer. However, plans have been made and these plans are already in motion. Most recently the government have pledged to bring forward the Petrol and diesel cars sales ban to 2035, with Boris Johnson stating that 2020 would be a "defining year of climate action". 2035. That's only 15 years away.  Is that enough time to incorporate a change of this scale?
Set in our ways or willing to change?
Vehicle manufacturers are under increasing pressure to adapt to the upcoming legislation changes. The big players such as VW, Audi and Mercedes have started to listen and have begun to produce full electric vehicles, the I-D Range, E-Tron and EQC respectively. But, there's another company that's already set the ground work when it comes to premium EV's that being Tesla. According to statistics from the Driver and Vehicle Leasing Agency (DVLA) within the 12 months leading up to September 2019 the Tesla Model 3 Saloon was the most registered battery electric vehicle (BEV) in the UK. With more than 5,500 Model 3's being registered in that  12 month period, factor in that deliveries of this vehicle only began in the summer of 2019, that figure is quite frankly astonishing!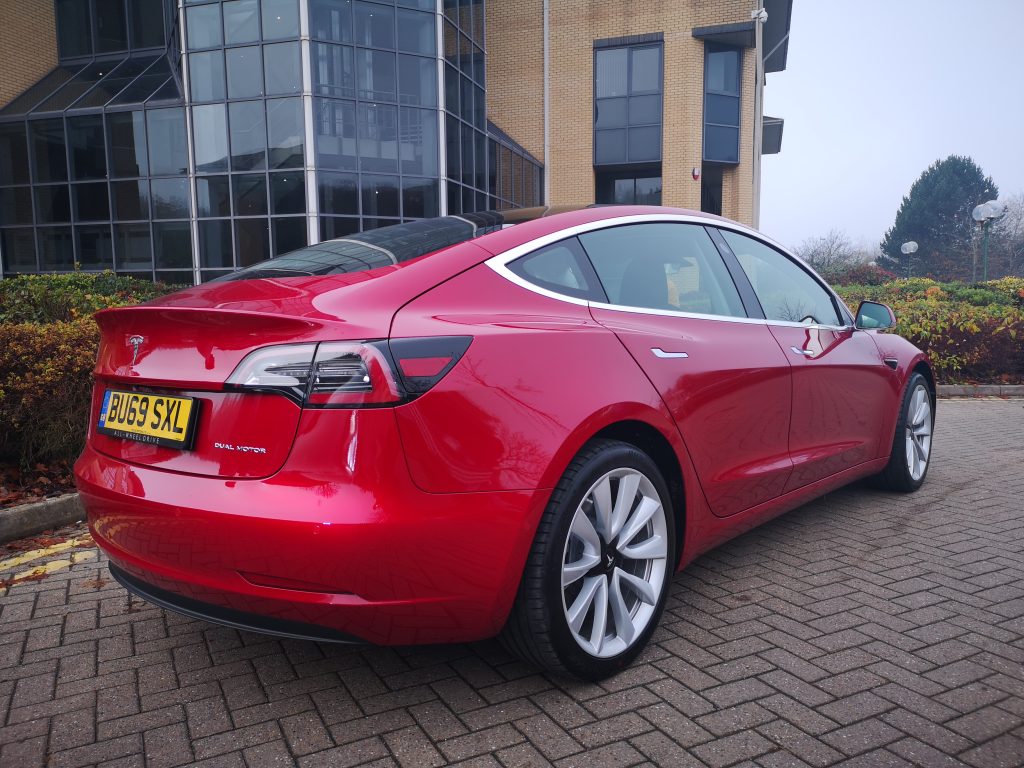 How have Tesla achieved this?
When he's not launching rockets into space or drilling Hyperloop's into the ground, Elon Musk spends his time as CEO and product architect of Tesla, Inc. Musk's latest creation exemplifies Tesla's forward thinking beliefs;  the 'Cybertruck' an all-electric, very sharp looking, Blade Runner-esque pickup truck. However, today's discussion is based on Tesla's more 'down to earth' endeavour, the Tesla Model 3. Let's begin with specification levels. The Model 3 comes in 3 of them, the 'Performance', 'Long Range' and 'Standard Plus', the first two featuring a Dual-Motor AWD setup and the latter a Single-Motor RWD. The Long Range will give you a WLTP tested driving range of 348 miles, the Performance will give you slightly less with 329 miles and lastly the more affordable Standard Plus will top out at 254 miles.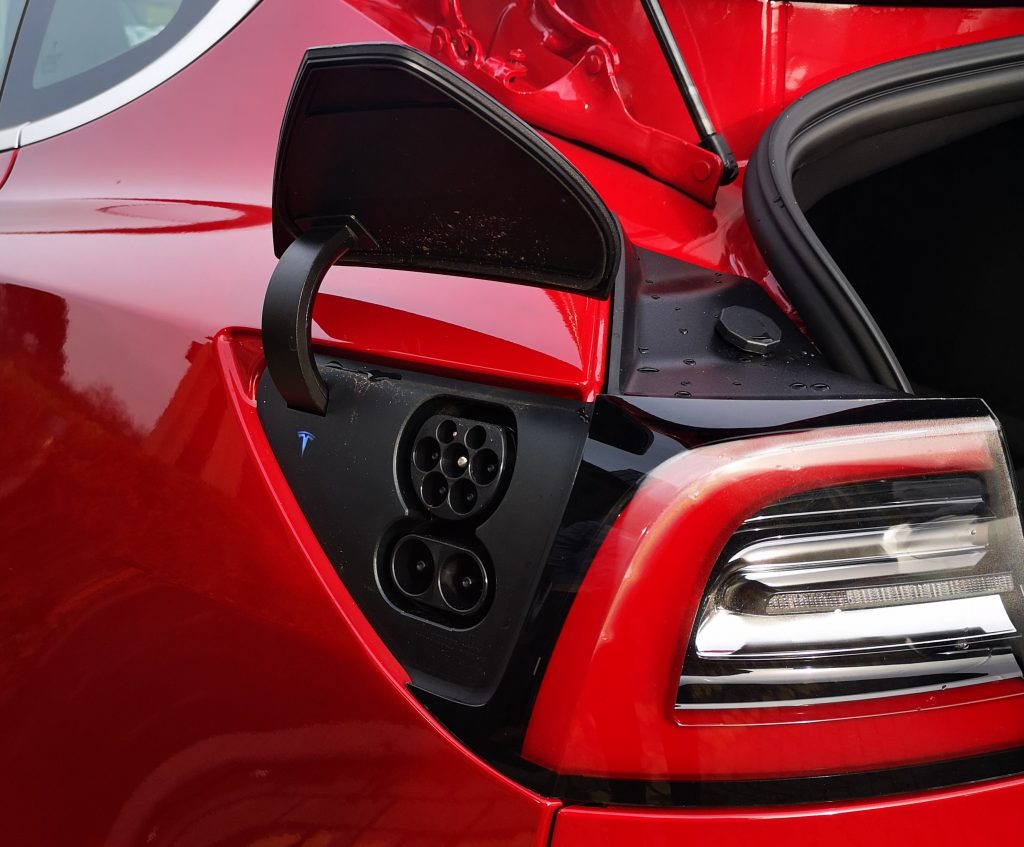 Each model comes with the base 'Autopilot' system which utilizes several cameras and sensors dotted all around the vehicle. This high tech set-up will keep the vehicle at a chosen speed, regulate the distance to the vehicle in front, position the vehicle centrally and even perform lane changes. Being all electric, acceleration is child's play. The Performance will zip you from 0-60mph in a supercar fast 3.2 seconds! Even the entry level Standard Plus will get you from standstill to 60mph in a very respectable 5.6 seconds.  All 3 spec levels come equipped with a massive 15-inch central touchscreen monitor. This monitor controls virtually everything inside and out the vehicle. Every few weeks Tesla will send out software updates to your vehicle via this screen (and your mobile app if you have approved it), these updates can vary from performance upgrades to more gimmicky updates like a digital fire place that will display on the centre screen.
So, has the Tesla Model 3 set a benchmark for others to follow?
Simply put, yes. The Model 3 prices start at £40,000 for the base Standard Plus. This price point puts it in direct competition with the likes of the Audi A4, BMW 3 Series and Mercedes C-Class. Neither of these brands has yet to produce an electric vehicle of this ilk. With last year's introduction of the Model 3 and the monumental success following its launch is going to make the bigger fish panic slightly. Hopefully the achievements of Tesla will induct a sense of urgency within these manufacturers. So far we have already witnessed a change of production philosophy in these brands. Audi introduced the E-Tron last year, an all-electric SUV with a charge range that rivals that of Tesla. BMW have started to incorporate more and more hybrid engines with hybrid variants of the X Series range due to be released throughout 2020. Lastly, Mercedes, similarly to the E-Tron also released their EQC model. Great stuff! Nevertheless, even with the arrival of these new full-electric models they have yet to make as much of an impact when comparing to the Tesla.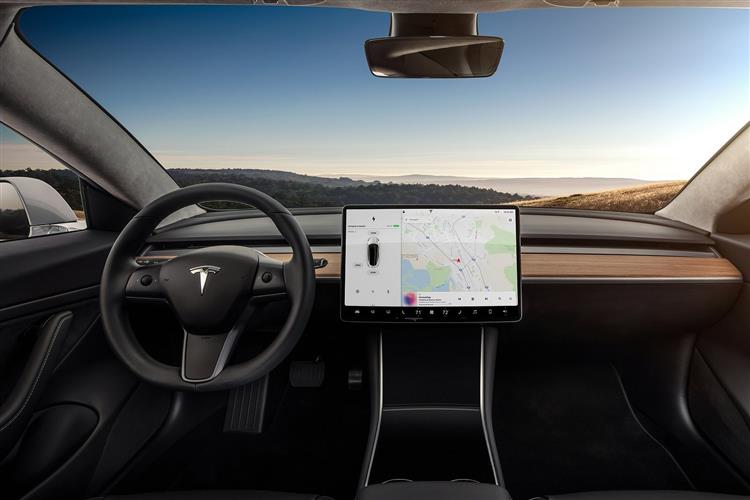 How does the Telsa Model 3 help with climate change?
Personally speaking, I think Tesla have set a precedent for others to follow. There are thousands of arguments for and against Electric vehicles, but facts are facts. Electric cars do not produce any carbon emissions when in use. This, however, doesn't mean that the production of these vehicles doesn't leave a carbon footprint and is more than likely not going to be the final solution to the ongoing issue.  Switching to EV's isn't the single answer to combating climate change. But, it does indeed help. Tesla, with the model 3, have simply proven electric vehicles can be successful on a grand scale. More and more manufactures are following suit, which in turn, allows the Petrol and Diesel car sales ban of 2035 look more realistic. Pushing the UK closer to its goal of being a Greener nation.
To go to our blog home page click here
Tips on how to stay while driving in the winter click here
Need to Lease a vehicle? Visit our Special offer page by clicking here